Join us with a panel of leading international VR/XR curators for a coffee break conversation about VR from the perspective of experimental and artists' animation practice. This is third Accelerate Session in partnership with British Council Film.
---
Accelerate Sessions/Animation Salon: VR
11:00 (UK time), Thursday, 12 November
Zoom. Free. Register here.
Spaces are limited – please join early to make sure you get in.
Supported by Arts Council England's Emergency Response Fund.
---
Speakers: Tom Higham, York Mediale; Liz Rosenthal, Venice Film Festival; Jürgen Hagler, Ars Electronica; Helen Starr, Mechatronic Library; Ulrich Schrauth, London Film Festival Expanded. Moderated by Gary Thomas, Animate Projects/British Council Film.
We've only got an hour, and we'll be starting straight in with discussion. So please check out our speakers beforehand – you can find out who they are and what they do – as well as their immersive recommendations – through the biographies and links below. You can let us have know of any questions or themes you'd like us to address when you register.
Still above: The Hangman at Home, Michelle Kranot and Uri Kranot – Winner of Grand Jury Prize 2020, Venice VR, Venice International Film Festival 
---
Speakers
Jürgen Hagler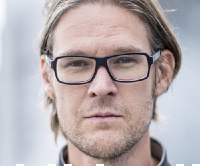 Jürgen is director of the Ars Electronica Animation Festival, and initiated and organises its Expanded Animation symposium, which aims to map the wide-ranging domain of animated worlds of imagery beyond well-trodden paths. He is Professor for Computer Animation and Media Studies in the Digital Media department at the Hagenberg Campus of the University of Applied Sciences Upper Austria. He is co-head of the research group Playful Interactive Environments with a focus on playful forms of interaction and the use of playful mechanisms to encourage specific behavioural patterns.
Tom Higham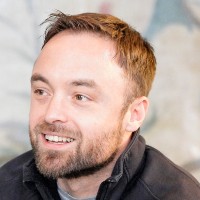 Tom is Founder and Creative Director of York Mediale, an international media arts festival that celebrates York as the UK's first UNESCO Creative City of Media Arts. He was previously Executive Director at Future Everything, the Manchester digital festival.
He's produced projects with Manchester International Festival, AV Festival, National Football Museum, Centre for Contemporary Culture Barcelona, Art Science Museum Singapore, Sonar, and many more.
Liz Rosenthal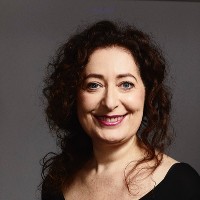 Liz is curator of Venice VR, the official selection and competition for immersive content for the Venice International Film Festival. She is Executive Producer for CreativeXR, the Digital Catapult/ Arts Council England unique immersive content accelerator programme
Liz is Founder and CEO of trailblazing innovation company Power the Pixel, and for 10 years ran its Cross-Media Forum, showcase, think tank and Pixel Market. The Pixel Lab development programme ran for six years and helped international participants, including producers, commissioners, directors and artists, develop over 100 projects.
Helen Starr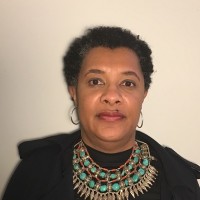 Helen is an Afro-Carib cultural activist, producer and curator. She began curating exhibitions with artists such as Susan Hillier, Cindy Sherman and Marcel Duchamp in 1995. Helen founded The Mechatronic Library in 2010, to enable marginalised artists to work with technologies such as AI, VR, AR etc. She curated you feel me at FACT Liverpool, and she has commissioned projects from artists including Rebecca Allen, Danielle Braithewaite-Shirley, Anna Bunting-Branch, Megan Broadmeadow, Aliyah Hussain and Salma Noor, working with South London Gallery, Wysing Art Centre, QUAD in Derby, and more. Helen is interested in how VR, AI and digital systems no longer simply model physical reality, but can also shape the way we behave and act, with or without our knowledge and consent.
Ulrich Schrauth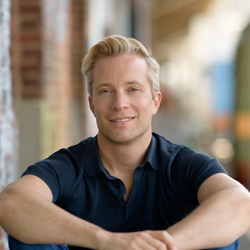 Ulrich programmes LFF Expanded, the London Film Festival's new strand of XR and immersive art. He is the founder and creative director of VRHAM! Virtual Reality & Arts Festival in Hamburg and supervises various international projects within the field of digital media as creative director.
He has been a jury member for the Fedora Digital Art Prize, Laval Virtual/France, VR Art Prize Berlin, VRE Fest Rome and talks on immersive art include for SXSW and Cannes.
---
VR Primer
We asked our speakers for recommendations of provocative, innovative and inspiring works and artists for people to check out:
Liz:
The Hangman at Home – Winner of Grand Jury Prize 2020. Venice VR, Venice International Film Festival
Gloomy Eyes
Down the Rabbit Hole
A Linha/ The Line – Winner of Best Interactive Experience Award – 2019 Venice VR, Venice International Film Festival
Tom:
Steve McQueen – Pursuit
This project changed my life. I saw it in 2008 at BALTIC, and it blew me away. Obviously since, I've become a ridiculous fanboy of Steve McQueen, but this was the first time I'd experienced one of his installations in person. The installation room was completely dark, and there were invigilators positioned around the space to make sure you didn't walk into a wall :). It was a completely immersive and transporting experience, long before every funding scheme and quango used words like immersive in every second sentence. A filmmaker and artist with incredible mastery of his craft, and of the context and dynamics of the format of work he was and is making (I said I was a fanboy…).

Eyewriter, Graffiti Research Lab (Tempt1, Evan Roth, Chris Sugrue, Zach Lieberman, Theo Watson and James Powderly)
This project is also from 2008 – and I hold this fully responsible for me working in digital art ever since. Creative technology and digital art skills employed to affordably change the world.
"Art is a tool of empowerment and social change, and I consider myself blessed to be able to create and use my work to promote health reform, bring awareness about ALS and help others." Tempt One

High Rise, Caterina Cizek
Stands head and shoulders above all projects before or since as an example of rigorous use of mixed media, showing how a "documentary process can drive and participate in social innovation rather than just to document it; and to help re-invent what it means to be an urban species in the 21st century."
Jürgen:
DEPART:
The Entropy Gardens
The Lacuna Shifts
ManicVR – Kalina Bertin, Sandra Rodriguez, Nicolas S Roy, Fred Casia
Helen:
Resurrection Lands, Danielle Brathwaite-Shirley
Ulrich:
We Live in an Ocean of Air, Marshmallow Laser Feast
The Roaming, Mathieu Pradat
Gary:
Tiny Deaths, Bill Viola
I'm not very keen on Viola's later bible/sponsored by Gap work, but this…
You enter a pitch back room, there's the sound of breathing, and now and then, a blinding flash image of sleeping figures on the walls. It's an intimation of mortality – a reminder reminds you that death awaits.
Disneyland's Hollywood Tower of Terror
A free-fall drop ride, again with ghostly figures, but mostly in the dark and immersive, just like Tiny Deaths, but here, the intimation is that death's going to get you right now.
Untitled – Portrait of Ross in L.A., Felix Gonzalez-Torres
A pile of foil covered candies in the corner of the gallery, ideal weight, 175 pounds, the average weight of an adult male. Visitors can choose to take a candy from the work – so it's interactive rather than immersive. "As each person takes a piece of candy, they in turn act as the AIDS virus depleting Ross' body, piece by piece, taking it away until there's nothing left." I've rarely felt so implicated (for want of a better word) by a work of art.
Mary and Eve, Paul McCarthy
"Caught in the claustrophobia of constant surveillance by the two women and their doubles the viewer becomes part of the vicious hallucination of a psychological mind game…a perversion of the real…"

Perverting the real, and exposing the fragility/fiction to digital realism, are things I'm very keen on.
---
Accelerate Sessions is a series of online conversations with animation artists, programmers, producers and curators, in partnership with London International Animation Festival, Edge of Frame, Animated Documentary, and the British Council.
The VR Session relates to I'm Only Human, a new strand of activity that we're embarking (with Phoenix, Leicester and QUAD, Derby) taking a critically engaged approach to developing artists' animation work with immersive technologies, supporting artists to develop their skills to make and exhibit immersive work. 
The final Session in this series will be in early December, with artists Sebastian Buerkner, Kim Noce, and Daksha Patel, to coincide with online launch of our I'm Only Human commissions. More details soon.
---